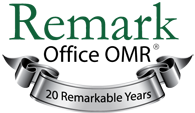 Remark Office OMR is the leading and trusted windows-based forms reading software with more than 100,000 users worldwide for collecting & tabulating data from OMR (optical mark recognition) paper forms containing optical marks (bubbles & checkboxes), printed texts and barcodes. With Remark Office OMR, design your own form using Microsoft Word / Excel, print them on your printer, scan & extract data with your image scanner and then analyze the data or export the data to the application of your choice !
Create Forms
Create basic form using Microsoft Word or professional grade form with any graphic design software and prints on any desktop laser printer or multi-function laser printer (MFP) for any quantity you need.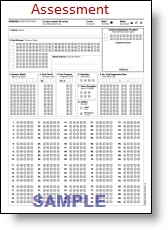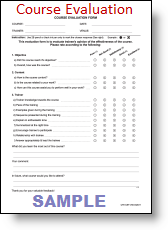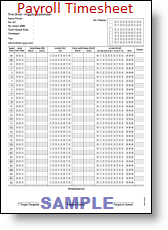 Scan Forms
Scan OMR forms with any image scanner or MFP to extract data from filled forms. Remark Office OMR reads OMR marks, printed texts as well as barcode information from your forms. Handwritten areas can be captured as image fields or via easy data entry by an operator with image-linked view. Built-in exception handling also locates and allows you to correct or verify any erroneously marked forms (i.e.- a person fills in two marks for a question, or fails to answer a question).
Read Forms
Remark Office OMR form do not require any registration marks or drop-out inks (special printing). Because of this, you have complete flexibility over how the form is set up and where the marks are located. In order for Remark Office OMR to read a form, users go through a simple "data region location" process to guide the software how & what to read from the form. The result is a template file that can be used over and over to process similar forms. This process is accomplished with the Remark Office OMR built-in Template Editor.
Data Analysis & Reporting
Remark Office OMR includes Remark Quick Stats®, which allows you to tabulate surveys or grade tests. With the click of a button, the software provides many standard reports. Reports are customizable in terms of information displayed, colors, fonts and graphics. For a survey, you can run reports such as an item analysis, item statistics or crosstabs to view your results. For a test, you can specify an answer key, grade scale, learning objectives, benchmark scores and other options, and then the software can grade the test and produce statistics and graphs representing the item analysis, frequency distribution, student scores and several other test statistics. Remark Office OMR also produces a grade report for each student which can be printed and handed back to the student.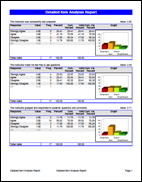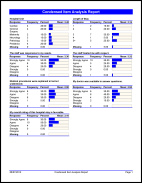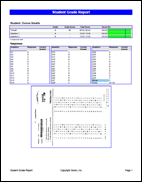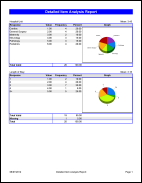 Features Highlights

Patented OMR technology read forms accurately with erasures, crossed out marks, skewing, etc.

Recognizes 1D, 2D & QR barcodes in any orientation.

Automatic form identification and database table lookup verification.

Process single-sided, double-sided and multi-pages forms.

No special paper, printing or writing instruments. Use pen, pencil or even marker to fill forms !

With Quick Grade, test results are produced by scanning the answer key with the answer sheets.

With Quick Survey, tabulates survey data and generates standard reports in one click.

Use Advanced Grade for customized learning objectives analysis and multiple test keys.

Use Advanced Survey for customized multiple groups analysis.

Supports ranking of each question items by participant within a survey question group.

Outputs customizable graphs of grade/tally results and statistics.

Ability to add question text to make analysis more descriptive.

Auto detection of handwritten texts for image-assisted on-screen manual data entry.

Qualitative response coding to select a rating code on handwritten comments from a pre-defined list.

Forms can be printed on a laser printer, MFPs or send out to your local printer.

Exports graded tests & survey statistical reports to PDF & Excel.

Exports raw or graded data to Microsoft Excel (xls/xlsx), Access, SPSS, CSV & more (30+ formats).